peru national aquarium | lima, peru
Working with technical experts and local biologists, and assisted by the many Peruvian NGO's that focus on the health of Peru's aquatic ecosystems, Studio Hanson|Roberts completed a detailed conceptual design for a new national aquarium that will focus exclusively on Peruvian species. Drawing on the rich biodiversity of the Humboldt current, the upper Amazon and the high Andean Lakes, the aquarium will become equally a resource for all Peruvians and visitors who seek to know more about the natural wonders of Peru.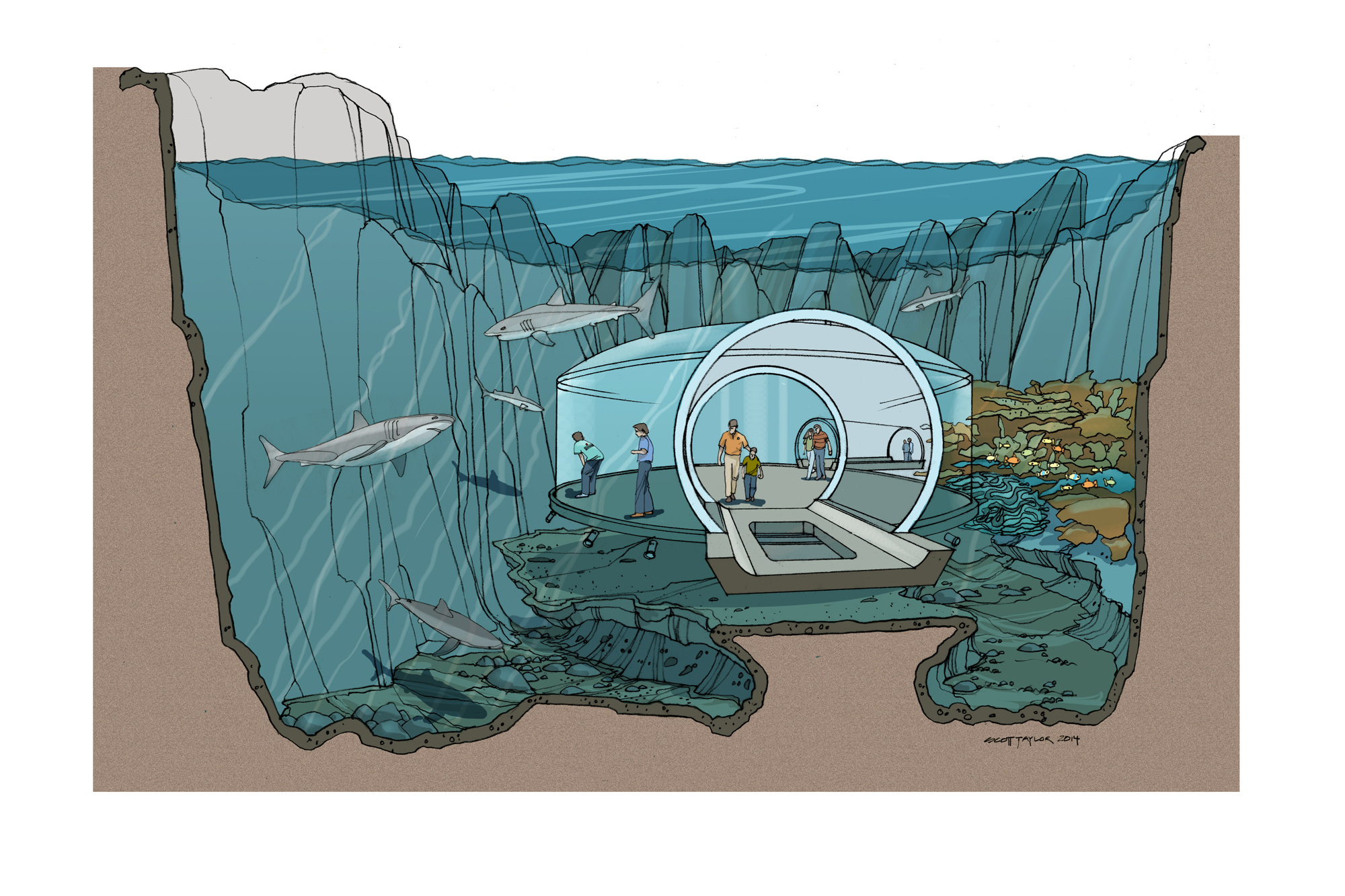 Set at the edge of the Pacific Ocean along the Costa Verde, the aquarium is designed to blend place-making with tsunami mitigation, immersive visitor experiences with dynamic social spaces, education and sustainable strategies for energy reduction and sophisticated water recycling and reuse.

The collection plan is based upon working with and maintaining only those species which can easily adapt to aquarium care and conditions, while simultaneously educating local fishermen to acquire sustainably sourced specimens. This effectively excludes dolphins and dolphin shows, an approach that was much debated but ultimately accepted. To make up for this apparent gap in the collection, the roof of the main "Viaje al Pacifico" structure has been designed as a light-weight architectural fabric structure that resembles the form of a pod of dolphins surfacing in unison. These structures do double-duty by sheltering open-air rearing pens on the roof, and lightening the structural load in this seismically-active area.
Client: The Government of Péru
collaboration with:
James Peterson Design
Scott Taylor
Universidad Peruana Cayetano Heredia-
Centro para la Sostenibilidad Ambiental,
Santiago de la Puente J.
Zoo Advisors
TJP Engineering
PAE Engineering
SvR Design Company
Michael Ogden